BarTender Professional Edition is an ultimate software solution designed to streamline and improve labelling, marking, and printing processes for small and mid-size businesses. It is the 2nd version of BarTender software after the Starter Edition.
BarTender Professional Edition comes with all the features and functions of Starter Edition, plus additional powerful capabilities like.
RFID tags, smartcard, and magnetic stripe encoding

Secure Internet printing

Data entry forms

Quick data entry using devices like barcode scanners

Integration with corporate databases or spreadsheets

Enhanced dynamic business printing

Designer companion application

Intelligent templates
With BarTender Professional Edition version 2022, Seagull Scientific has taken this popular labelling software to a whole new level. The latest edition comes with many new enhancements, such as.
Database support for Excel Online, Google Sheets, JSON, and QuickBooks Online

Added support for dynamic embedded table images

Improved data entry forms

Support for GS1 Application Identifiers (AI) Version 20.0
Such new enhancements make upgrading to BarTender Professional Edition 2022 a no-brainer.
At Triton, we understand how important it is for businesses to increase productivity and efficiency. That's why we offer BarTender Professional Edition at the best prices with excellent after-sales support. Contact us via the live chat widget below or by filling out the contact form, and we will gladly answer any technical or pricing queries you may have.
So, why wait? Get your hands on the latest version of BarTender Professional Edition today and make label designing and printing easier than ever before.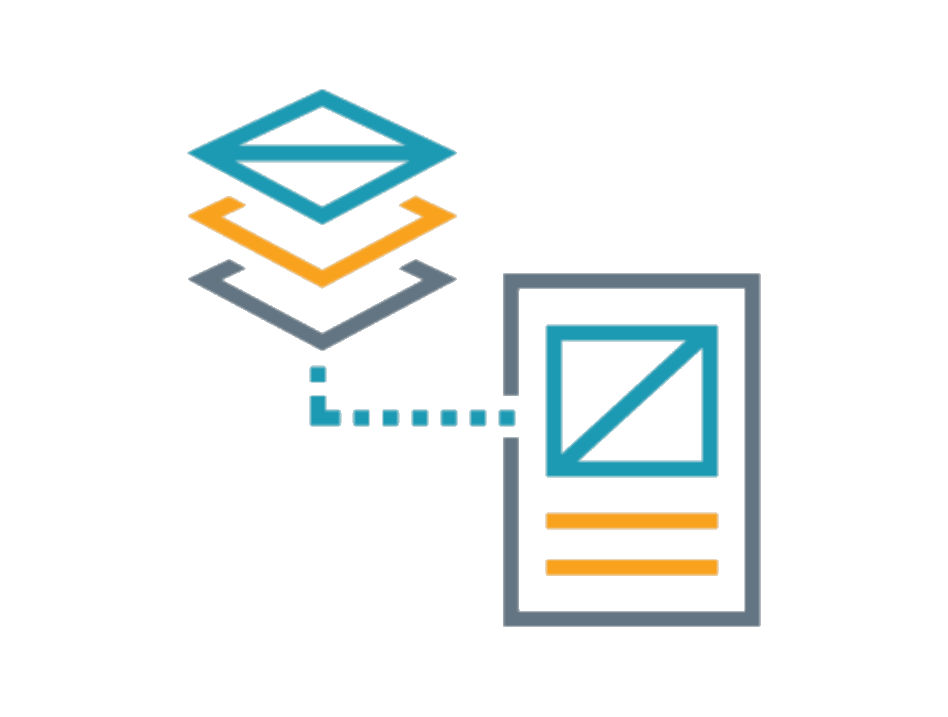 With Intelligent Templates, you'll spend less time on label maintenance.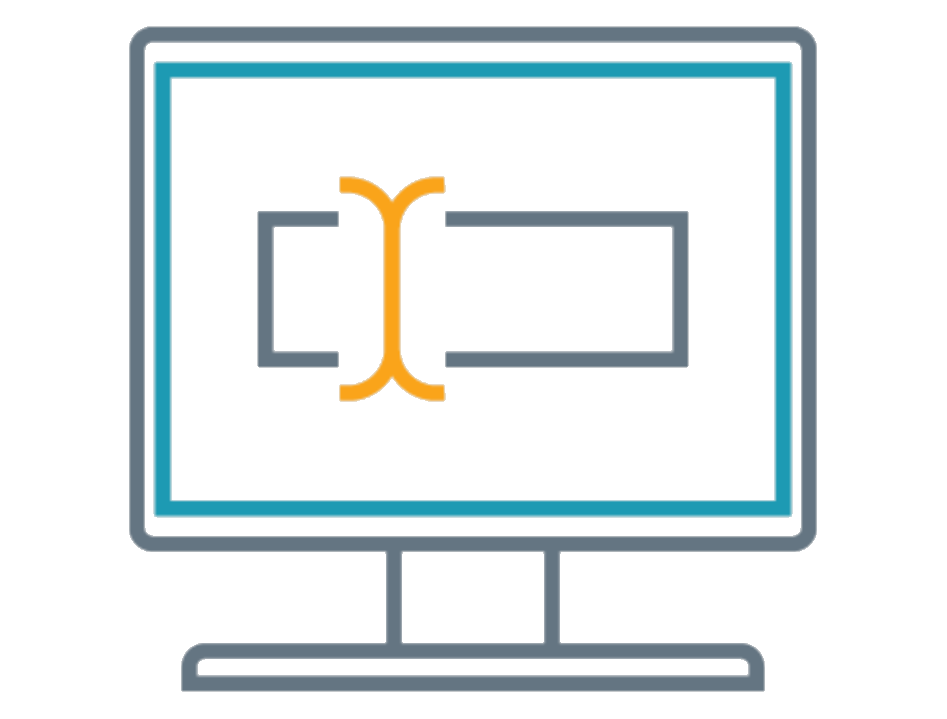 Streamline your printing process by using data-entry forms that can be customized to your needs.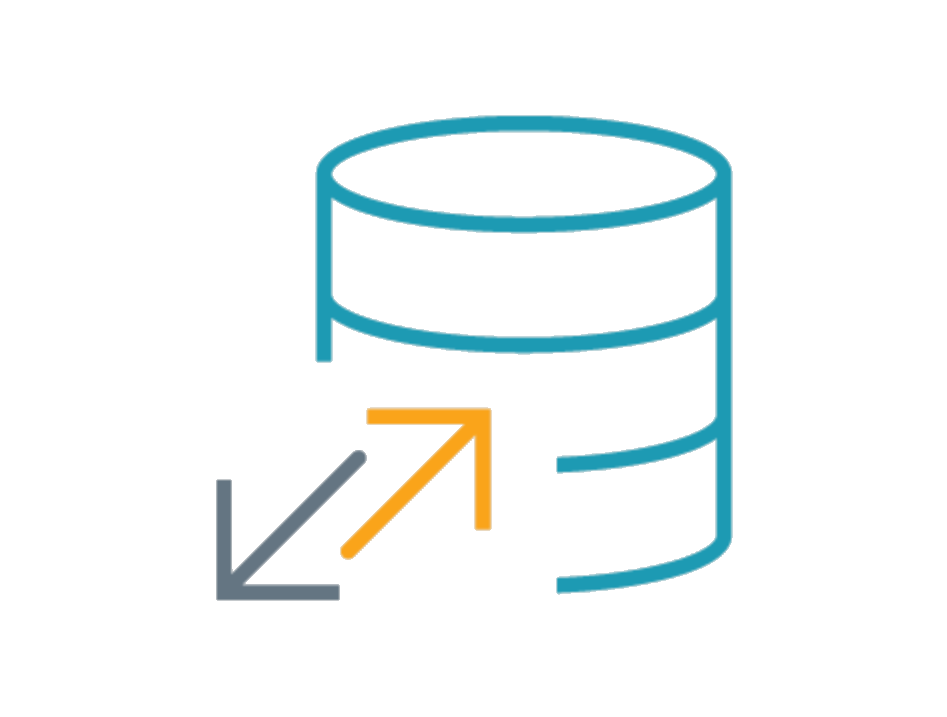 Improve the accuracy of your data by connecting to files and databases.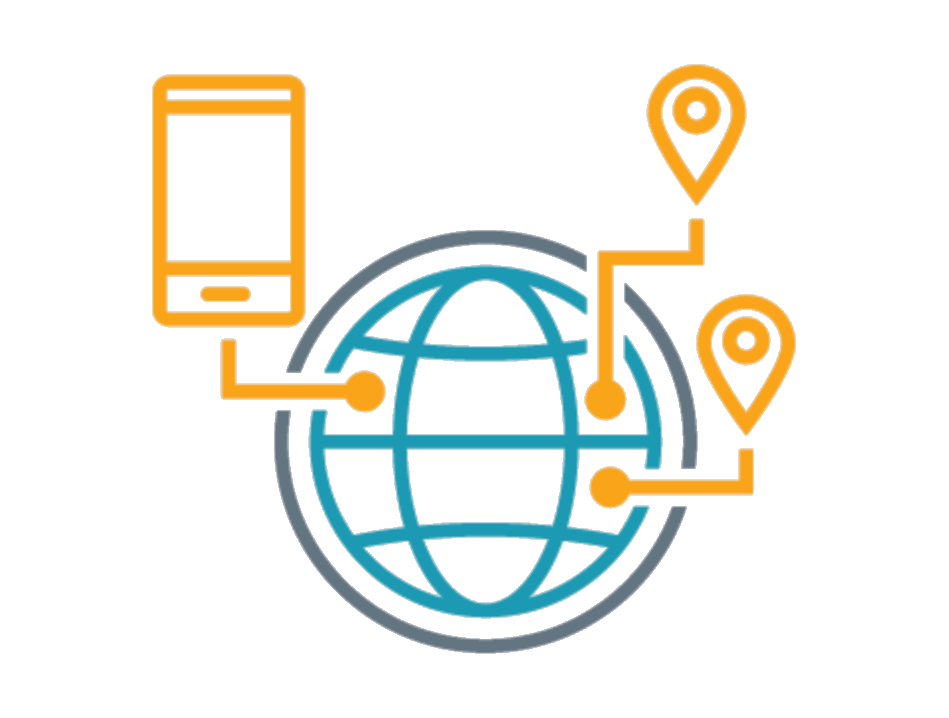 Print anytime from multiple operating systems.
Upgrade Professional Edition Anytime
BarTender Professional Edition is an enhanced version of the Starter Edition, with added features and capabilities that take your barcode labelling solutions to the next level.
However, as the company grows and advances, the requirements for more advanced features and functionality will arise. Therefore, upgrading BarTender Professional to higher editions will become a necessity.
Fortunately, BarTender Professional Edition 2022 can be upgraded anytime to Automation Edition or Enterprise Edition just with a few clicks.
Triton store provides all the editions of BarTender software at the most affordable prices. Contact us today and get your BarTender Professional software upgraded with ease.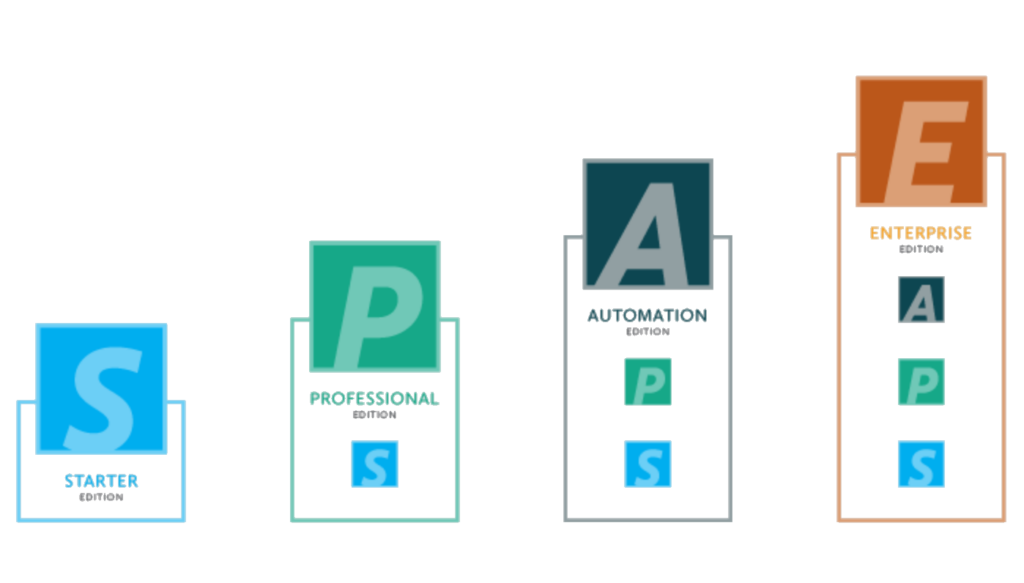 We can help you in 3 easy steps to get you up and running with BarTender Software.  Fill in the form below or CHAT LIVE with us during business hours using the widget at the bottom of your screen.
Try a Free 30 Day Trial Version
Trying to figure out if BarTender Professional Edition is the right one for you? Then why not try the free 30-day trial version first?
That's right! Seagull Scientific offers a free 30-day trial version of BarTender Professional Edition. The free BarTender Professional Edition comes with all the features and benefits available in the paid version.
So, why wait? Go ahead and download the free BarTender Professional Edition trial version from the Triton store and experience how this software can revolutionise each stage of your label designing and label printing operations.
BarTender Software Professional Version - Key Features
Please note that BarTender's Professional Edition includes all of the features available in the Starter Edition. As it is an upgrade to the BarTender Starter Edition, the BarTender Professional Edition comes with several cutting-edge features that set it apart from its predecessor.
Here are some of the key features of BarTender software Professional Edition.
Unlimited Printer Licenses
The Professional Edition of the BarTender software allows businesses to use an unlimited number of printers simultaneously for their labelling tasks.
However, keep in mind that the Professional Edition by default comes with only one printer license. If you require more printer licenses, you must purchase them separately.
Various Companion Application
Seagull Scientific provides an arsenal of companion applications with BarTender Professional Edition to make label designing and complex manual printing processes easier and more efficient.
BarTender Professional Version supports the following BarTender companion applications.
Assists in the management and configuration of BarTender administration and system settings.
Assists in the creation of labels and document templates.
A centralised location for data logging and audit trails containing information such as print history, user access, and more.
Please remember that the Professional Edition only logs data for up to seven days and stores it in a local database.
Helps in the creation and management of your own database without the use of third-party applications like Access, Excel or CSV files.
An easy-to-use interface for selecting and printing BarTender documents.
Allows dynamic web-based printing.
One-Year Standard Maintenance and Support
BarTender Professional Edition offers one year of standard support and maintenance. The standard maintenance and support package offers users live technical support through phone and chat during business hours, with a guaranteed 24-hour response time.
Embedded Revision Logging
BarTender Professional Edition is capable of automatically recording and tracking the revisions made to each label design and document. The software directly records a revision trial in the document, enabling users to identify any changes made, when they were saved, who saved them, and other essential tracking details.
BarTender software Professional Edition comes with full-colour support allowing users to design commercial quality labels with PANTONE and data-sources colours. This advanced feature helps organisations stand out from the competition and adds a professional look and feel to their barcode labels.
BarTender's Professional Edition takes label management, design and printing experience to a whole new level. The software comes with a unique feature called Intelligent Templates.
Intelligent Templates provide users with various dynamic design techniques, allowing users to create multiple label designs from a single template in just a few clicks. This feature eliminates the manual label creation process and the hassle of managing hundreds of separate documents.
Intelligent Templates come with the following techniques.
Ignores the content of the data source under pre-defined rules and conditions set by the user.
Provides design and automation tools that use data to reduce the number of label files to handle.
Helps in the creation of data-driven automation rules that determine when various elements, layers, or templates in the document will print visibly or become hidden.
Prints one specific template when numerous templates are available in a document.
Aids in creating uniquely identifiable layers so that template objects can be stacked, hidden, and reordered.
Automatic Face Detection and Cropping
Automatically detects and crops a person's face from a captured image to optimise it for ID badges and card printing.
Scriptable Object Properties
Helps modify the look and feel of template objects with the help of powerful Visual Basic (VB) scripts.
Seagull Scientific BarTender Professional Edition software makes creating database tables a breeze. Users no longer need to rely on third-party apps like Access or Excel or go through the fuss and headaches of coding SQL statements.
The Professional Edition also allows users to embed database tables in BarTender document designs, making retrieving data and updating label designs faster and easier.
Enhanced Database Connectivity
BarTender Professional Edition comes with the capability to link barcode label designs with external database sources effortlessly.
By linking the software with an external database, users can easily access data fields from the connected source and include them in their label designs without manually typing the data. This feature is especially useful for industries such as pharmaceuticals and food & beverage that require dynamic data printing.
Currently, the BarTender 2022 Professional Edition supports the following database types.
Text files (.csv)

XML File

BarTender Data Builder

Microsoft Excel

Excel Online

Microsoft Access

Microsoft SQL Server

Oracle

JSON

Firebird

IBM DB2
IBM Informix

Google Sheets

Microsoft Asure SQL

MySQL

MariaDB

PostgreSQL

Quickbooks Online

SAP IDoc files

SAP HANA

OLE DB connections

ODBC connections
BarTender Professional Edition comes with the ability of advanced Serialisation, a feature that allows users to assign a unique identification code to each item in a given string of data series.
The Professional Edition can create serial numbers that support alphanumeric, hexadecimal, and custom sequencing patterns. The label printing software automatically increases (increment) or decreases (decrement) the data source value whenever a document or barcode label is printed. 
BarTender Professional Edition gives businesses an opportunity to create a one-of-a-kind database with integrated features to store and access data in a way that works best for them. The software is packed with intuitive tools that help build a custom database from scratch without relying on third-party applications and coding knowledge.
BarTender's custom database also offers additional features, such as.
Allows users to write back information to SQL-based databases to maintain track of printed records, serial numbers, and other data.
Visual Basic (VB) Scripting
Enable users to create scripts for custom data processing.
Provides a centralised data field that can be shared between multiple BarTender documents.
Enhanced Configurable Data Entry Forms
BarTender's Professional Edition 2022 software enables organisations to create and utilise data entry forms for their labelling needs. This feature offers a powerful set of tools to capture data quickly and accurately while streamlining the labelling process.
Data entry forms provide users with 15 highly configurable form controls, such as text boxes, drop-down menus, and checkboxes, allowing them to design dynamic forms. Data entry forms come with built-in data validation and error-checking capabilities that help reduce user input errors.
In addition, data entry forms support keyboards & mouse, barcode scanners, and weighing scales as input devices for data entry at the time of printing. This feature is especially useful for businesses that require automated and accurate data entry to meet industry regulations and standards.
Supports RFID Tags, Smartcard, and Magnetic Stripe Encoding
BarTender Professional Edition software is equipped with tools to encode RFID inlays, including EPC support, smart cards, and magnetic stripe cards.
The Professional Edition of Seagull Scientific BarTender comes with an enhanced PDF generation feature. This feature enables users to generate PDF documents, including barcodes, directly from the software without installing any third-party PDF drivers. 
BarTender's Professional Edition 2022 features a web printing module that allows users to securely print labels and documents directly from the browser anywhere, anytime. The software supports all major web browsers such as Chrome, Firefox, Safari, Opera and Edge.
BarTender software Professional Edition provides users with role-based security to control access to critical label design features and print operations. This security feature allows administrators to create restricted user accounts for their employees, which allows the user to access only the necessary functions required for their jobs.
BarTender software uses Windows Active Directory to manage users and assign permissions to applications and functions.
Document and Printing Password
The Professional Edition of BarTender 2022 software provides organisations with the ability to lock documents and barcode label designs from being viewed, modified or printed. The software allows administrators to set passwords to protect the projects and barcode label designs, eliminating the risk of unauthorised access or printing by outsiders.
Bartender Professional Edition System Requirements
BarTender software's Professional Edition 2022 is a Windows-based software that requires the following system requirements to run.
Operating System for 32-Bit and 64-Bit
Windows 10, Windows 8.1, Windows 8, and Windows 7 with the latest Windows updates installed

Windows Server 2019, Server 2016, Server 2012, Server 2012 R2, and Server 2008 R2 with the latest Windows Server updates installed
Hard Disk and Memory (Minimum)
For Complete BarTender Suite Utilization 32-Bit
Memory: 4 GB RAM

Hard Drive: 20 GB 
For Complete BarTender Suite Utilization 64-Bit
Memory: 8 GB RAM

Hard drive: 20 GB 
Seagull Scientific recommends installing BarTender software on an SSD (Solid State Drive), if available, for improved performance.
Minimum – 1024 x 768

Recommended – 1920 x 1080 or better
Minimum – .NET Framework 4.7.2

Recommended – Latest Microsoft .NET Framework version.
BarTender System Database, Librarian, History Explorer, and Reprint Console require Microsoft SQL Server 2012 or above (Express or Full edition)
Microsoft SQL Server 2019 Express is a part of the BarTender software suite. As a result, the installer will automatically install SQL Server if it still needs to be installed.
Active Internet Connection
When installing BarTender software, Seagull Scientific strongly advises having an active Internet connection. This is because the BarTender installer automatically downloads and installs the required .NET Framework components or upgrades the existing .NET framework as needed. The BarTender installer also checks for Windows updates and, if available, downloads and installs the updates.
Language Supported by BarTender Professional Edition
BarTender Professional Edition supports the following 21 languages.
Chinese Simplified

Chinese Traditional

Czech

Danish

Dutch

English

Finnish

French

German

Italian

Japanese
Korean

Norwegian

Portuguese European

Portuguese Brazilian

Polish

Russian

Spanish

Swedish

Thai

Turkish
Bartender Professional License
There are two types of licenses for BarTender software: Application License and Printer License.
Application Licenses enable several users to access the BarTender software from any networked device all at the same time. However, with BarTender 2022, the application license is no longer required because all 2022 editions now support unlimited users.
Printer Licenses are required for each printer that is configured to work with the BarTender software. BarTender Professional Edition, by default, comes with one (1) printer license. The software, however, supports an unlimited number of printer licenses, which must be purchased separately.