You are currently in the New Zealand store. If you are located in Australia please select the correct store below.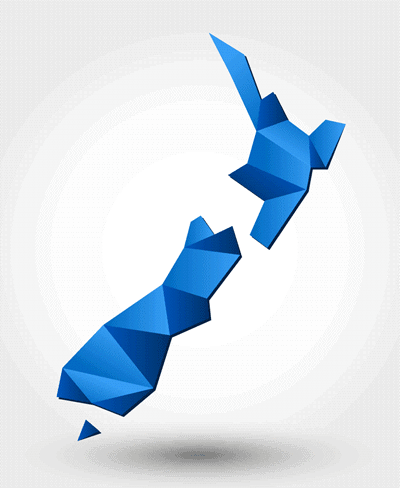 New Zealand
Zebra ZT411 Industrial Printer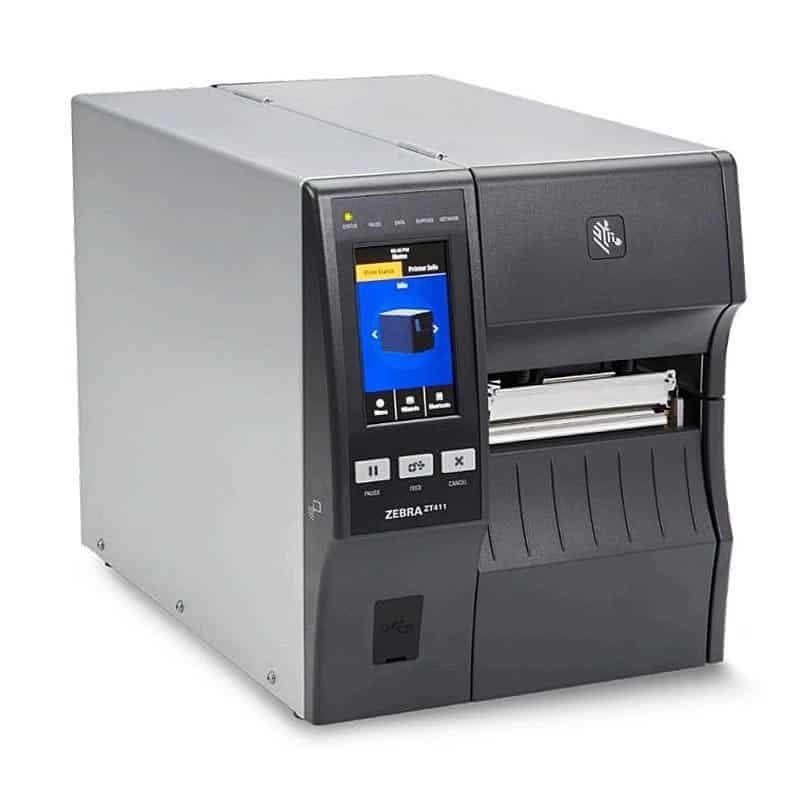 The Zebra ZT411 is a heavy-duty industrial printer from the well-known Zebra ZT400 series. The ZT411 comes in two variants – Standard Variant and RFID Ready Variant.
The Zebra ZT411 features a rugged, durable design that can withstand harsh working conditions. It features a bi-fold metal media cover with an enlarged viewing window, making it easy to keep track of media supply levels and facilitating maintenance work. The ZT411 also has a touch-enabled colour display, which makes it easy to configure the printer.
The Zebra ZT411 industrial printer has a thin film printhead with E3 Element Energy Equalizer designed for critical operations. 
The ZT411 uses direct thermal and thermal transfer print methods and can print at 203 DPI, 300 DPI (optional), and 600 DPI (optional). The printer has a fast print speed of 14 ips, making it ideal for high-volume printing operations.
The printer comes with in-built memory and runs on LinkOS, Zebra's proprietary operating system. LinkOS provides access to Zebra's powerful Print DNA, a suite of software simplifying Zebra printers' deployment, management, and maintenance.
The Zebra ZT411 comes with a standard set of connectivity options, including USB host ports, ethernet, and RS-232 serial for easy integration into existing systems. It also has two open media slots that accommodate additional communication options like dual-band 802.11ac Wi-Fi and Bluetooth, parallel (bi-directional interface), extra ethernet, and applicator interface.
The Zebra ZT411 industrial printers are best suited to manufacturing, transportation & logistics, retail, and healthcare industries and most other high volume print environments.
ZT411 Accessories at Triton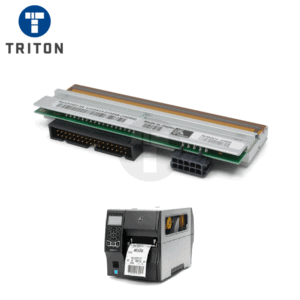 The Zebra ZT411 is available in two variants.
The Zebra ZT411 is the standard printer variant, while the Zebra ZT411R is the RFID-ready variant.
Both variants of the Zebra ZT411 come with the same set of features and specifications. The only difference is that the ZT411R supports RFID (Radio-Frequency Identification) printing and encoding.
The Zebra ZT411R is fully integrated with ThingMagic UHF EPC Gen 2 V2.0, ISO 18000-63 RFID reader/encoder. ZT411R supports RAIN RFID protocols and encodes tags with a minimum pitch of 16 mm (0.63 inches).
The ZT411R comes with Adaptive Encoding Technology. This advanced technology automatically determines the best encoding settings based on required applications.
The Zebra ZT411R has an optional field-installable on-metal RFID kit for 203 and 300 DPI printer models. On-metal RFID kit helps to print and encode thicker RFID labels for metal containers and assets.
The Zebra ZT411 is designed to withstand the rigours of challenging industrial environments.
The ZT411 has an all-metal frame that protects the internal print mechanisms from vibration and shock. It has carbon fibre-reinforced gears and components that are highly rigid and resilient, making this printer exceptionally durable.
Moreover, the direct thermal printhead on the ZT411 comes with a special coating that protects against abrasions and wears. The special coating ensures that the printhead lasts longer, even with frequent use.
Refer to our thermal printhead care guide to learn about the best practices for maintaining and prolonging the life of the printhead.
Design and Physical Overview
The Zebra ZT411 has a sleek and modern design. It has a bi-fold media cover that provides easy access to printer components. The bi-fold media door also reduces the printer's overall operating space by 35%.
The bi-fold door has a large glass window. This glass window allows users to monitor the print process and verify that the labels are properly fed. The window also allows users to evaluate print media and ribbon levels at a glance, allowing them to forecast when to replace supplies.
The ZT411 features a side-loading media supply path that makes loading and unloading print media rolls and thermal ribbons easy. The media path is colour-coded and guides the user to correctly insert print media and ribbons.
The side-loading supply path also has a small light. This light illuminates when the bi-fold door is open, allowing the user to insert print media and ribbons even in low-light environments accurately.
On the front of the ZT411, you will find a colour touchscreen display, five colour-coded LED status indicators, three operational buttons, and a paper exit chute.
The five colour-coded LED status indicators are located above the touchscreen display. These indicators provide real-time feedback on the printer's status and current activities, helping users troubleshoot possible issues.
The five colour-coded LED indicators are.
Status indicator – Indicates if the printer is ready to accept print jobs.

Pause indicator – Represents a paused state of the printer.

Data indicator – Indicates that data is being transferred.

Supplies indicator – Shows the status of consumables like media and ribbon.

Network indicator – Indicates active network connection.
The three operational buttons are located below the display. These buttons allow users to perform basic printer functions with ease.
The three operational buttons are.
Pause button – Used for starting or stopping printer operations.

Feed button – Used for feeding blank labels.

Cancel button – Used for cancelling print jobs.
The back of the printer is home to several connectivity ports, a power switch, and a power socket.
Touch-Enabled Colour Display
The Zebra ZT411 industrial printer features a 4.3-inch full-coloured touch-enabled display with an intuitive interface. The intuitive interface makes it easy to set up, configure, and troubleshoot the printer. The display supports input from a finger, a gloved hand, and a stylus.
The touch-enabled display allows users to navigate and manage settings quickly, preview label formats & designs, view printer status, and perform other common operations.
Moreover, the display also changes its background colour to send alerts or indicate an error condition. This helps users quickly and easily identify issues, saving them valuable time.
The Zebra ZT411 is shipped with 256 MB SDRAM and 512 MB onboard linear flash memory. This combination provides enough space to handle multiple and complex print jobs.
Furthermore, the printer's in-built memory temporarily allows it to store print files. As a result, even if the host device gets disconnected during a print job, the print file is not lost, and the printer continues to print.
Unfortunately, the Zebra ZT411 lacks an integrated processor.
Zebra's Print DNA Software Suite
As the Zebra ZT411 runs on LinkOS, it gets access to Zebra's renowned Print DNA software suite. Print DNA software suite includes a wide range of productivity tools and advanced configuration options that help users to get the most out of the Zebra printer.
The Print DNA software suite feature is divided into five major categories.
Integrate 

Security 

Deploy

Manage 

Optimize 
Print DNA software suite lets users quickly connect the printer to their existing network system. It has multiple apps, including.
Multiplatform SDK

Browser Print

Network Connect

Cloud Connect

PrintConnect

PDF Direct

ZebraDesigner

Printer Emulations
The Zebra ZT411 label printer has two security applications to enhance overall printer security. These applications are PrintSecure and Security Assessment Wizard (PSU).
PrintSecure software helps to protect user data and prevent unauthorized printer access. It encrypts data stored on the printer. PrintSecure also automatically upgrades your printer's Wi-Fi and security certifications, ensuring they are always current and up-to-date.
Security Assessment Wizard (PSU) software compares users' printer security settings with the best practices recommended by Zebra. It then provides a report of potential security threats and vulnerabilities and recommendations for fixing them. 
Print DNA provides simple setup guides to deploy the printer quickly. It offers applications such as.
Printer Setup Utilities

Printer Profile Manager Enterprise

Pairing Solution
Print DNA software suite includes several tools that assist users in managing a fleet of Zebra printers. Users can use the program to remotely monitor, operate, and evaluate their printers' real-time metrics. Users can also use Print DNA to link their Zebra printer to EMM (Enterprise Mobility Management) solutions.
Print DNA software suite includes numerous applications that assist users in improving their printers' print quality and performance.
The Zebra ZT411 industrial printer supports direct thermal and thermal transfer printing technology.
Direct thermal printing technology utilizes a heat-sensitive label (also called thermal label or thermal paper) that turns black when exposed to heat.
Thermal transfer printing technology uses a thermal ribbon and print media. The thermal ribbon is coated with a layer of wax, resin, or wax-resin mixture, which metals and transfers to the print media in the form of ink.
Please refer to our direct thermal vs thermal transfer printing guide to learn more about these print technologies.
The Zebra ZT411 offers three print resolutions – 203 DPI (8 dots per mm), 300 DPI (12 dots per mm), and 600 DPI (24 dots per mm).
Please note that 300 DPI and 600 DPI are optional, meaning they are not supported on all Zebra ZT411 printers. Users need to purchase 300 dpi or 600 DPI printheads as add-ons if they want to use these print resolutions for printing labels.
The ZT411 is equipped with a thin film printhead with E3 (Element Energy Equalizer). E3 is a Zebra proprietary technology that balances heat across the thermal printhead. E3 technology ensures that each print head resistor receives the same amount of heat, resulting in consistent and high print quality.
Check out our guide on how thermal printer works to learn more about the working principles of a thermal printer and printhead.
The ZT411 has a maximum print speed of up to 14 ips (356 mm per second). The printer prints fastest when using 203 DPI, followed by 300 DPI and 600 DPI print resolution.
The ZT411 has a maximum print width of 104 mm (4.09 inches). The maximum print length varies depending on the chosen print resolution.
Here's a table that shows the maximum print length for each print resolution.
Auto-calibration refers to the printer's ability to adjust itself automatically to guarantee that labels are printed at the correct length and width.
Auto-calibrations save valuable time as users do not have to adjust printer settings manually every time print supplies are changed.
Please note that the printer auto-calibrates when it is turned on or when the printhead is closed. The printer takes approximately two to three labels to complete the auto-calibration process.
The Zebra ZT411 features dual adjustable media sensors. These include.
Transmissive Sensor

Reflective Sensor
The transmissive sensor is located behind the ribbon and is used to detect the presence of print media. The sensor also recognizes where one label finishes and another begins.
The reflective sensor is located below the platen roller and is used to detect black lines or marks printed on the back of the label. These back lines or marks have varying widths and are synchronized with the label size to instruct the printer when to print label to label.
With the combination of transmissive and reflective sensors, users can ensure that their printed labels are accurate and well-aligned.
The Zebra ZT411 industrial printers are capable of printing on the following media.
Continuous label paper

Die-cut label paper

Notch paper 

Black mark label paper
Supported Barcode Symbologies
The ZT411 prints both liner (also called 1D) and 2D barcode symbologies. It supports 2:1, 7:3, 5:2 and 3:1 barcode ratio.
The ZT411 supports the following 1D barcodes.
Code 11

Code 39

Code 93

Code 128 with subsets A/B/C and UCC Case Codes

ISBT-128

UPC-A

UPC-E

EAN-8

EAN-13

UPC and EAN 2- or 5-digit extensions

Plessey

Postnet

Standard 2-of-5

Industrial 2-of-5

Interleaved 2-of-5

Logmars

MSI

Codabar

Planet Code
The ZT411 supports the following 2D barcodes.
Codablock

PDF417

Code 49

DataMatrix

MaxiCode

QR Code

TLC 39

MicroPDF

RSS-14 (and composite)

Aztec
Please refer to our barcode 101 guide for an in-depth explanation of barcode technology.
Supported Fonts & Graphics
The ZT411 supports the following fonts.
16 resident expandable ZPL II bitmap with two resident scalable ZPL fonts

Asian and other international scalable bitmapped fonts

Unicode for multi-language printing

IBM Code Page 850 international character sets

Code Pages 1250, 1252, 1253, 1254, 1255 with font 0
The printer supports downloadable user-defined graphics, including unique logos created using ZPL II drawing commands.
Print Command Language Support
The ZT411 supports the following print command languages.
ZBI 2.0 – ZBI stands for Zebra BASIC Interpreter. It is an optional programming language that lets printers run stand-alone applications and connect to peripherals.

ZPL and ZPL II – ZPL stands for Zebra Programming Language. It provides sophisticated label formatting options and printer management features.

EPL and EPL2 (With Line Mode) – EPL stands for Eltron Programming Language. It simplifies label formatting and enables compatibility with legacy applications. (EPL is available on 203 DPI models only)
Printer Connectivity Ports
The ZT411 features the following connectivity options.
2x USB host port (2.0)

Serial port (RS-232)

Ethernet port (transmission rate: 10/100 Mbps) 

802.11ac certified Wi-Fi (optional)

Bluetooth 4.1 (Apple certified) (optional)

Parallel (bi-directional interface) (optional)

Applicator port (optional)
The Zebra ZT411 printer is Energy Star certified. Energy Star certification indicates that the printer fulfils the energy efficiency standards established by the United States Environmental Protection Agency (EPA) or the United States Department of Energy.
Energy Star certificate ensures that the printer is highly energy efficient. As a result, it helps users reduce operating costs by saving money on electricity bills and lowering their carbon footprint.
The Zebra ZT411 industrial printer is compatible with the following operating systems. 
Windows

macOS

Linux

Android

IOS
Options and accessories are products that enhance the functionality of the printer, making it even more powerful and versatile.
The Zebra ZT411 supports a variety of options and accessories. These options and accessories are divided into the following four categories.
Communication

Media Handling

Radio-Frequency Identification (RFID)

Keyboard Display Unit
The Zebra ZT411 has two open communication slots. These communication slots can be used to add the following internal cards.
Dual-band 802.11ac Wi-Fi and Bluetooth

Parallel (bi-directional interface)

Additional ethernet (transmission rate: 10/100 Mbps) 

Applicator interface
The media handling options for the Zebra ZT411 include the following.
Rewind (factory installed only)

Peel – front-mount, passive peel option

Peel- liner take-up

Cutter – front-mount guillotine standard printer base cutter and catch tray

1-inch ID core supply hanger

Ink-side in ribbon supply
Radio-Frequency Identification (RFID)
The Zebra ZT411 has an optional UHF field-installable RFID kit.
The Zebra ZT411 supports ZKDU keyboard display units.
Media and Ribbon Specification
| | |
| --- | --- |
| Maximum non-continuous label length | For 203 DPI and 300 DPI – 991 mm (39 inches), For 600 DPI – 508 mm (20 inches) |
| | Tear-off mode – 12.7 mm (0.5-inch), Cutter mode – 25.4 mm (1-inch), Peel mode – 12.7mm (0.5-inch), Rewind mode – 12.7 mm (0.5-inch) |
| | Tear & Cutter – 25.4 mm – 114 mm (1-inch – 4.5 inches), Peel & Rewind – 25.4 mm – 108 mm (1-inch – 4.25 inches) |
| Media thickness (label and liner) | 0.058 mm to 0.25 mm (0.0023-inch – 0.010-inch) |
| Maximum media roll dimensions | 203 mm (8 inches) O.D. on a 76 mm (3 inches) I.D. core |
| | |
| --- | --- |
| | |
| | |
| | |
| | |
| | |
| | 81.3 mm (3.2 inches) O.D. on a 25.4 mm (1-inch) I.D. core |
| | |
The Zebra ZT411 operated on a PFC-compliant auto-switching power supply. It requires a 100-240 V AC, 50/60 Hz power input.
Operating Environmental Conditions
Zebra ZT411 is designed to operate under the following environmental conditions.
| | |
| --- | --- |
| | Thermal transfer printer model – 5˚C – 40˚C (41˚F – 104˚F), Direct thermal printer model – 0º – 40ºC (32ºF – 104˚F) |
| Storage/transportation temperature | -40˚C – 60 ˚C (-40˚F – 140˚F) |
| | 20% to 85% non-condensing |
| | |
Physical Dimensions and Weight
The Zebra ZT411 is a heavy printer that has a large footprint. The printer's physical dimensions and weight are as follows.
Please note that the above dimensions and weight only apply to the printer's base model. Adding various options and accessories to the printer will affect its overall size and weight.
The Zebra ZT411 industrial printer is shipped in a cardboard box and is well-protected by foam inserts and plastic films. We recommend keeping the box and the foam inserts for future transport or storage needs.
The shipping box includes the following items.
Zebra ZT411 printer unit

Power cord

Quick start guide and user manual
The Zebra ZT411 printers carry a standard one-year warranty from the date of shipment. The warranty only covers defects in workmanship and materials.
Please note that the warranty does not cover damages caused by wear and tear, improper usage, accidents, or external factors like water, dust, or heat.